Laura Katterheinrich, MBA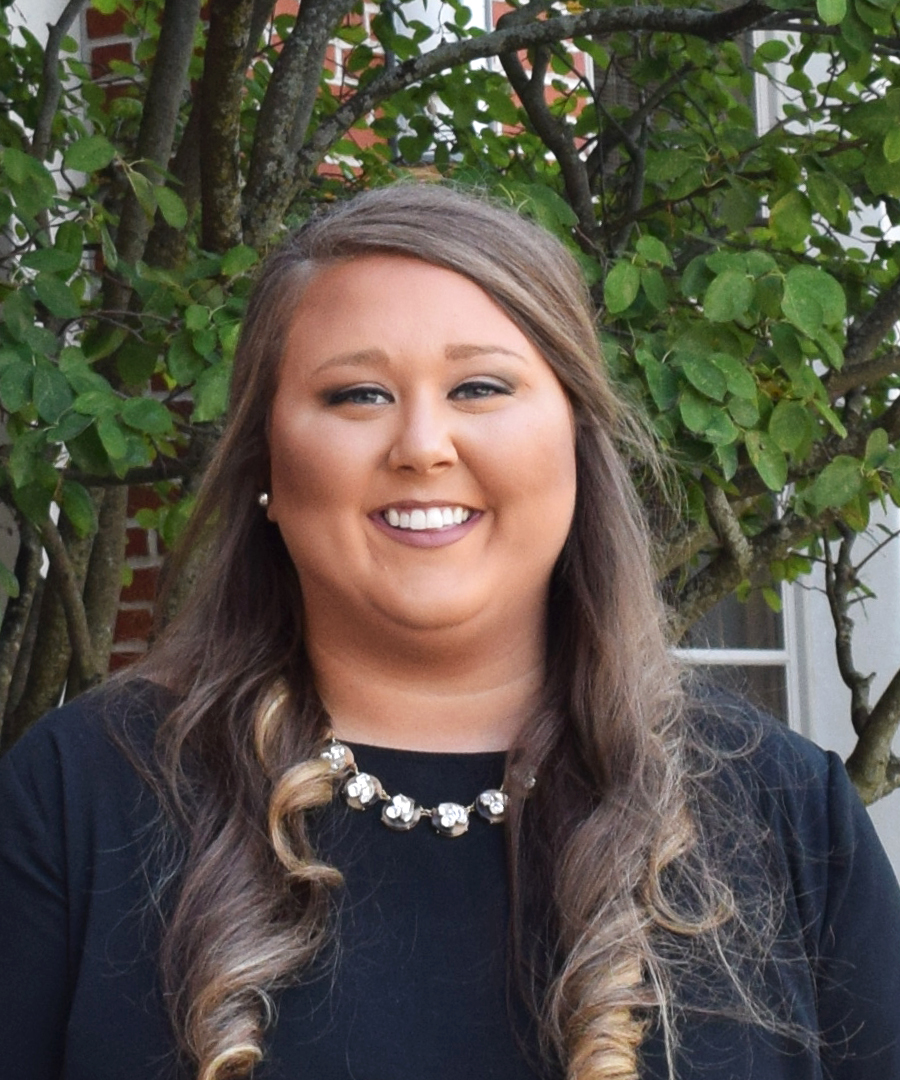 Title: Assistant Director of Admissions Marketing
Hometown: Defiance, Ohio
Family: Father/Mother – Marty & Katye Katterheinrich, Brother – Russ Katterheinrich
Colleges Attended: The University of Tennessee
Degrees: Bachelor of Science, Business Administration - Double Major in Marketing and Human Resource Management with a Minor in Entrepreneurship

Responsibilities: I plan recruiting events at Defiance College such as Accepted Student Day and Finance 101, meeting with campus visitors, as well as attend college fairs and community events promoting Defiance College. I also serve as the primary contact for Graduate students, Admission's office United Church of Christ liaison, Admission's office social media coordinator, and Orientation Leader supervisor.
Quote: "Your time is limited - don't waste it living someone else's life. Don't be trapped by dogma, which is living the result of other people's thinking. Don't let the noise of other opinions drown your own inner voice. And most important, have the courage to follow your heart and intuition; they somehow already know what you truly want to become. Everything else is secondary."
-- Steve Jobs
Advice: Choosing the right college can be a very overwhelming time in your life. It is very important to keep in mind your personality and your dreams when choosing a college. I highly encourage you to do some research and map out what you want from your college career. Defiance College has endless opportunities to get involved on and off campus. Students are passionate about reaching their goals and giving back to the community. Don't be afraid to get involved and take chances. It is within these next four years that you will be able to make decisions that affect change. With a little over 1,000 students, you will develop long-term, personalized relationships with your academic advisor as well as your professors and we will be there to help you every step of the way.
It's great to look at websites and pamphlets, but nothing compares to the experience of an on-campus visit. I encourage you to come take a visit with us and check out all of the different opportunities Defiance College has for you to reach your goals. I look forward to meeting you!
Go Yellow Jackets!
Laura Katterheinrich, MBA
Assistant Director of Admissions Marketing
419-783-2438
lkatterheinrich@defiance.edu