Pilgrim Library & Learning Commons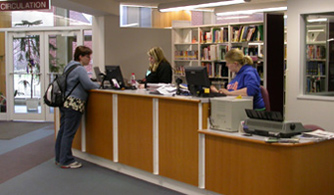 Access research resources and get academic support by visiting the Library & Learning Commons website:
Defiance College's Pilgrim Library is a member of OPAL (Ohio Private Academic Libraries) and OhioLINK. Through these consortial memberships, students and faculty have borrowing privileges at 89 libraries in Ohio including 16 public/research universities, 23 community/technical colleges, 50 private colleges, and the State Library of Ohio. Borrowing privileges are also available at Cuyahoga County Public Library and Westerville Public Library.