The McMaster School for Advancing Humanity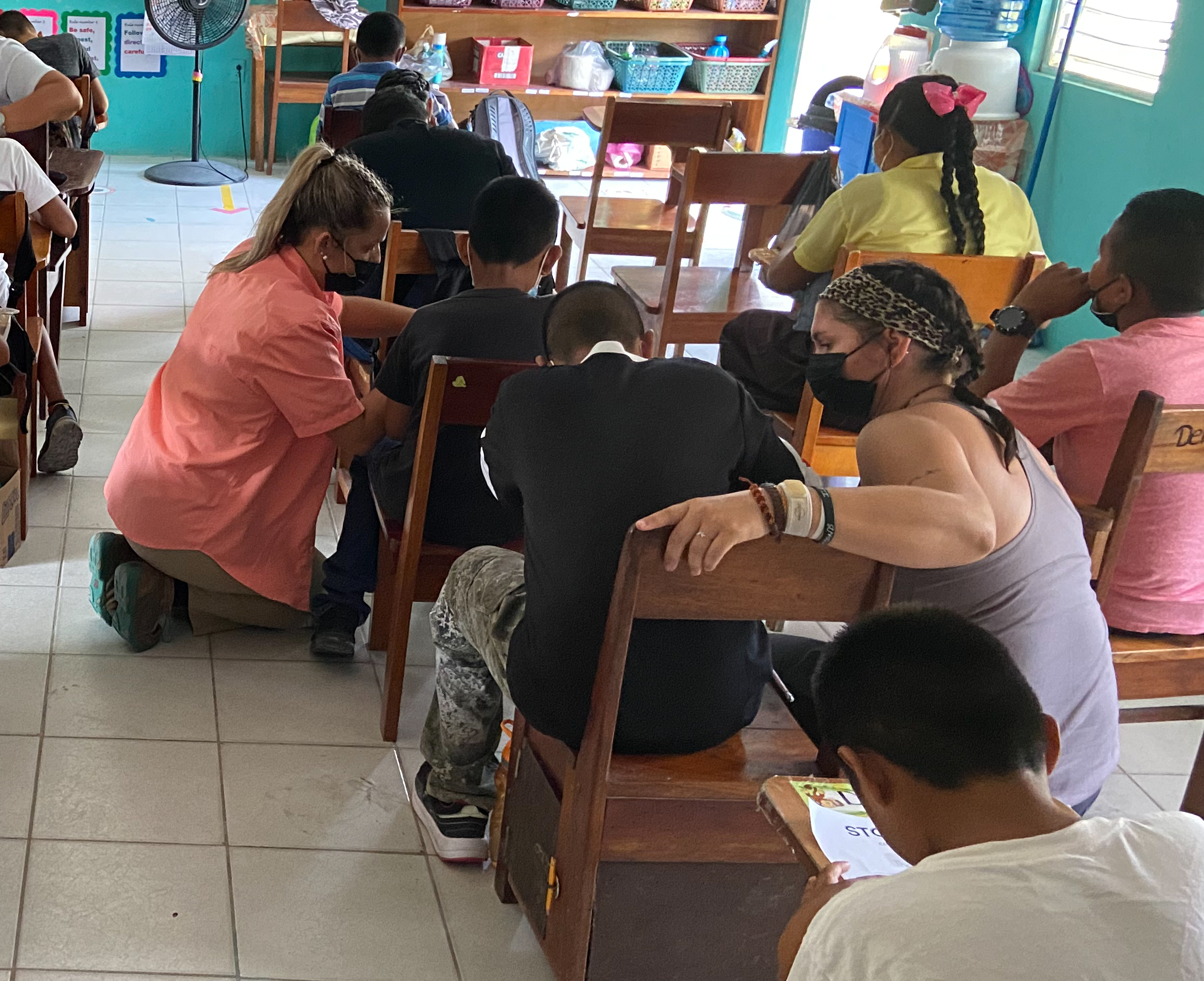 The McMaster School for Advancing Humanity serves as a focal point for teaching, service, scholarship and action to improve the human condition worldwide.
The mission of the McMaster School is to educate students for responsible citizenship - to produce committed global citizens and leaders who will understand the importance of individual liberty in improving the human condition worldwide and who will take an active role in addressing these issues, whatever professions they may choose.
The School will critically investigate the factors that contribute to human suffering and impede human progress.
The history-making $6 million gift from Helen and the late Harold McMaster of Perrysburg, Ohio, and their children created a school within Defiance College to allow students and faculty to more closely examine global issues and how they affect the human condition. The School shares a common vision with Defiance College and, therefore, is committed to mutual support in the shared pursuit of knowing, understanding, leading and serving.
The McMaster School is a vehicle for supporting and reinforcing the efforts of all Defiance College programs to promote responsible citizenship and public service; it is not a separate degree program, and furthers the McMaster family interest in promoting individual initiative through individual liberties.
Apply
McMaster Fellow and Associate Fellow Application
McMaster Fellows Application (pdf)
McMaster Associate Fellows Application (pdf)
McMaster Scholar Application
McMaster Scholar Application (pdf)
McMaster Scholar Applicant Reference Form (pdf)
McMaster School Certificate Program Application
Certificate Application (pdf)

The aims of the McMaster School are:

- To critically examine the root causes of human suffering through academic and applied research of systemic factors (religious, political, social, educational and/or environmental) that impede human progress
- To give students the knowledge and capacities to be active world citizens and to view themselves as members of the world community
- To contribute actively - through sponsored scholarship and service to the improvement of the human condition worldwide
- To exchange, create and disseminate knowledge about successful role models of active citizenship and public service
- To create at Defiance College one of the nation's premiere undergraduate educational programs with a focus on scholarship and service, with a special emphasis on developing an innovative approach to teaching
The McMaster School fulfills its mission through the development of a scholars program for Defiance College students, a fellows program for faculty, a visiting scholars program, an annual symposium and a professional journal.
The McMaster School is the embodiment of the McMaster family belief in the potential for alleviating human suffering through knowledge, founded upon careful scholarship; understanding tempered by wise deliberation; leadership developed through collaborative efforts; and service devoted to the world community.
At the time of the School's founding in 2002, Dr. Harold McMaster noted:
"Defiance College is the only school that offered me a full-tuition scholarship for my freshman year. Without this help, I may not have been able to get a college education at all. This education was the basis for being able to earn a higher than average income, which Helen and I have been able to share to advance higher education in various institutions in Northwest Ohio."
"In our worldwide travels, we noticed extreme poverty in lands which have natural resources as great as ours. This poverty must, therefore, be due to the way people treat each other."
"As an example, Latin America has land and mineral resources comparable to North America. The predominant differences are respect for education, individual liberty, equal economic opportunities and civil liberty."
"We hope the new school will encourage students to undertake careers toward improving the human condition as a means of reducing suffering around the world."