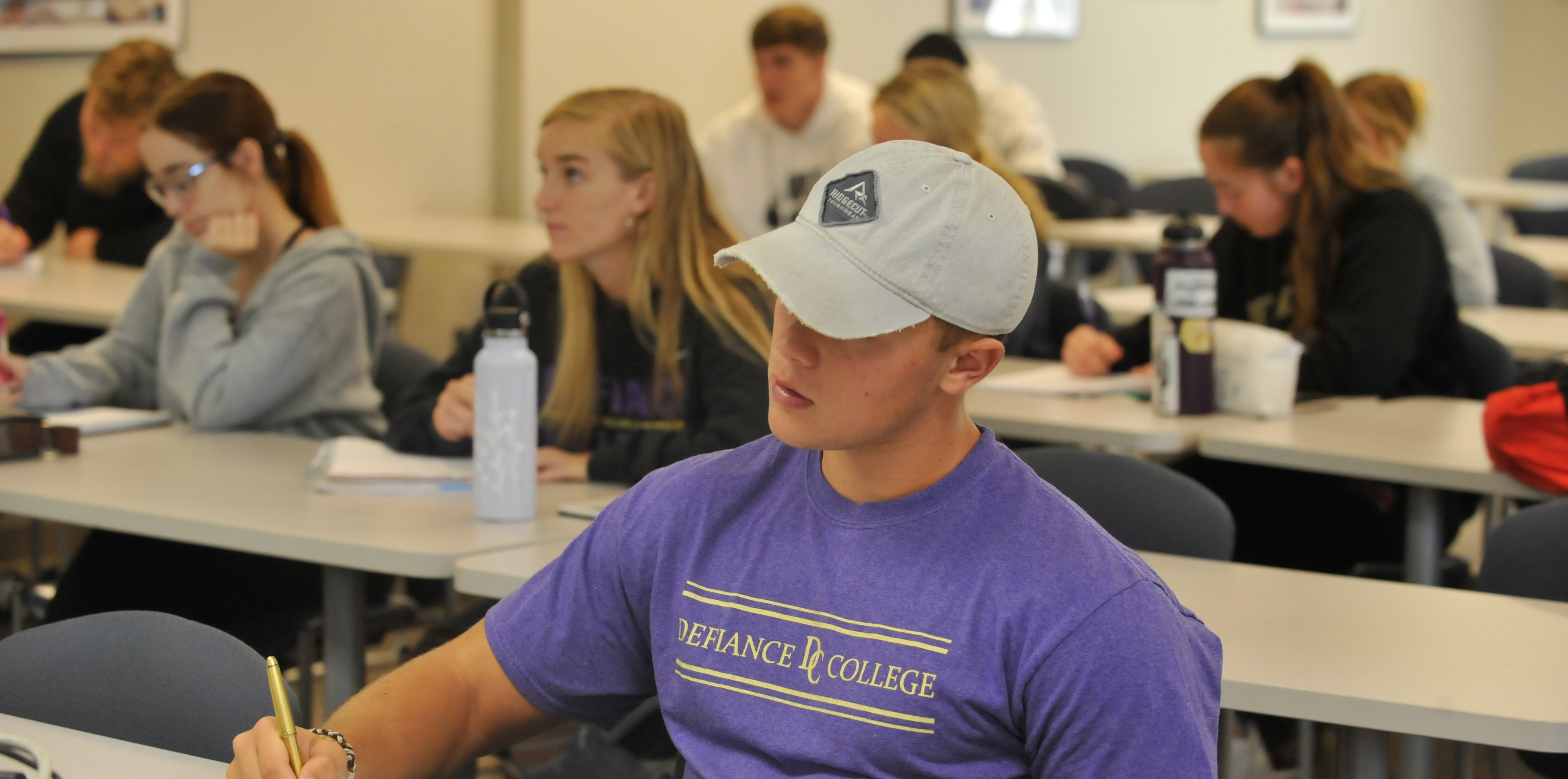 The business major is a professional program designed for students who want a solid foundation in all functional aspects of business. Students who have an interest in exploring economics or marketing in greater depth may elect to earn a minor in these areas. Faculty go beyond the training of technicians to develop students who can work and communicate productively as members of organizations and communities in which they work and live. Each student individualizes their experience by picking one or more concentration(s) to further develop areas of interest.
CONCENTRATIONS
The
accounting concentration
provides knowledge beyond the foundational core accounting requirements to enhance the skill sets and professional value of business students.
Students interested in a traditional accounting degree should visit the
accounting major page
.
Whether you aspire to run an existing entrepreneurial company or start your own business, DC's undergraduate concentration in entrepreneurship will help you develop the skills you need to succeed in your chosen career journey. In the service tradition of Defiance College, significant emphasis is placed on the emerging pathway of social entrepreneurship.
The finance concentration will prepare students with the knowledge, skills, and confidence to provide leadership in making sound financial decisions for organizations large or small, for profit or not-for-profit. Finance students will be prepared to evaluate the capital decisions that position firms for growth and success.
The management concentration prepares students for the challenging task of directing people and activities in today's private, public, and not-for-profit organizations. Those who study this field at DC are grounded in the theories, concepts, practices, and ethical concerns of contemporary management and emerging trends.
Preparing students for promising careers in areas such as brand and product management, digital marketing, marketing research, marketing communications, social media, and sales, DC's marketing concentration provides students with skills necessary to succeed in complex economic, political, ethical, and cultural contexts.
---
4+1 MBA
The 4+1 program makes it possible for all qualifying DC undergraduate students to complete the MBA program in one additional year at Defiance College. The plan of study for the 4+1 program requires the student to complete 12 credit hours of MBA coursework during the senior year and 24 hours of MBA coursework during the +1 year.
Students interested in pursuing the 4+1 program must meet the following requirements:
• complete application process for the MBA program
• submit a goal statement and two recommendation letters
• completion or in progress of at least 60 credit hours with a GPA of 3.0 or higher

All applicants must complete the foundational business knowledge prerequisites of the following courses below prior to senior status. Incoming transfer credits or other Defiance College program-specific coursework will be considered in meeting prerequisite requirements.
• ACCT 221 Financial Accounting (3)
• ECON 201 Microeconomics (3) or ECON 205 Macroeconomics (3)
• BUS 350 Business Finance (3)
• MKT 240 Principles of Marketing (3)
Students interested in the 4+1 program must contact their academic advisor and business program faculty to be approved.
---
Business Program Mission Statement
The Business Department offers a strong curriculum, outstanding professors, and experiential learning that provide students with depth of knowledge and real-life perspective for meeting the challenges of today's business and economic environment. The mission of the Business Department is to enable students to develop the knowledge and skills to succeed in ever-changing business settings.
---

The Academic Business Unit at Defiance College has received specialized accreditation for its business programs through the International Accreditation Council for Business Education (IACBE) located at 11960 Quivira Road in Overland Park, Kansas, USA. For a list of program accreditation status(es), please view our IACBE member status page.
IACBE Public Disclosure of Student Achievement | Public Notification of IACBE Accredited Program | Strategic Plan Business Department
---
GRADUATE OUTCOMES
AgCredit
Central Mutual Insurance
Chase Brass and Copper Company
ConAgra Foods
Dana Holding Corporation
Ernst and Young
Farmers and Merchants Bank
German Mutual Insurance
Huntington Bank
Ohio Auditor of State
Ohio Gas Company
Quicken Loans
Sauder Woodworking, Co.
Shultz Huber and Associates, Inc.
State Bank and Trust
Steyer and Co.
U.S. Food and Administration
US Department of Defense
Wright Patterson Air Force Base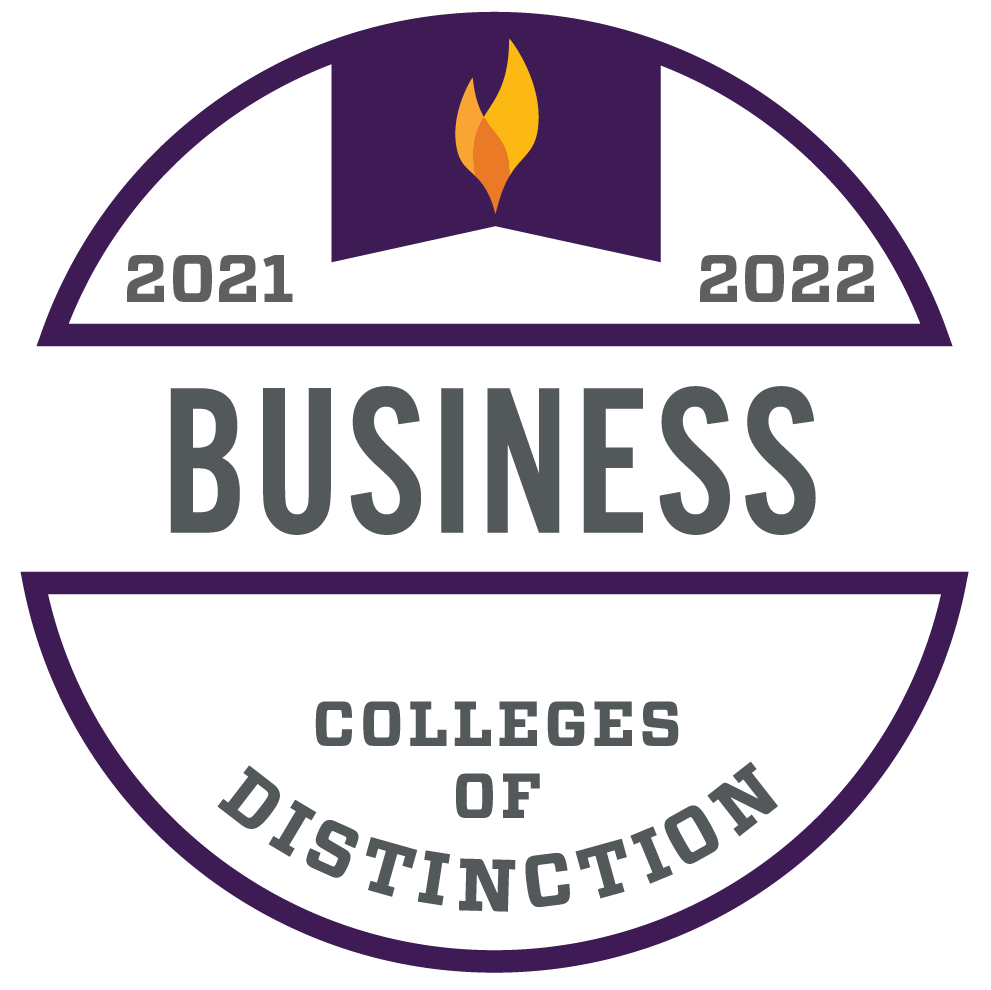 ---
MEET THE FACULTY