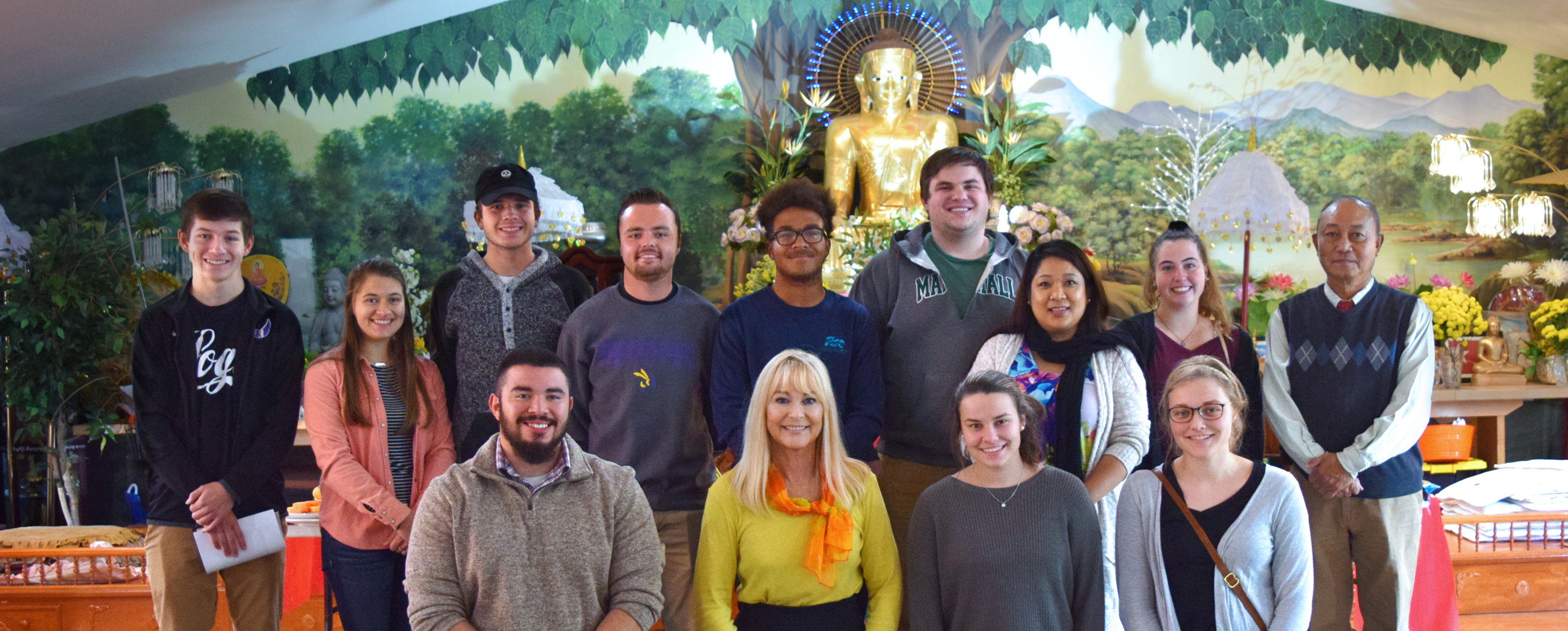 DC's social work program strives to be a learning and nurturing community where the facets of students are developed through self-reflection, academics, and experiential learning. Our aim is to develop professional generalist social workers who embody the values of our profession and are dedicated to strengthening the communities, groups, and individuals that comprise our diverse world. The program strives to develop servant leaders who seek to enrich opportunities for the oppressed and are advocates for social, economic, and environmental justice.
PROGRAM GOALS
To prepare the student for immediate entry into employment in a social work field at the beginning practice level.


To prepare the student for licensure as a baccalaureate social worker (L.S.W.) in the state of Ohio.


To prepare the student for graduate school education in social work by giving them an adequate foundation in the five component parts of the curriculum: social research, social welfare policy, human behavior and social environment, social work practice skills, and field practicum, in addition to curriculum content in values, ethics, diversity, social, economic, and environmental justice.


To promote life-long learning and professional growth for students and area social work practitioners.
PROGRAM ADMISSION POLICIES & PROCEDURES
Students who choose to major in social work must make a formal application to the social work program. Applications should be submitted to the social work program director during the spring semester of the sophomore year (by fall of the junior year for transfer students) to ensure the sequencing of required practice courses and field placement.
---
The social work program at Defiance College is nationally accredited by the Council on Social Work Education. Graduates are thereby license eligible in Ohio and all other states that license professional social workers at the baccalaureate level. Secondly, students with excellent academic records qualify for advanced standing in the graduate schools of social work.
Assessment of Student Learning Outcomes, as updated every two years.
---
GRADUATE OUTCOMES
The 2018 graduating class has a 100% pass rate of LSW. In the past several years, DC's social work program has had over 90% pass rate of LSW.
Our graduates have gone on to employment or graduate school at places such as:
Ball State University
Bowling Green State University
Case Western Reserve University
CCNO Correctional Center of Northwest Ohio
Center for Child & Family Advocacy
Child Victim Advocate
Crime Victim Services
Mercy Hospital
National Youth Advocacy Program
New Horizons Mental Health
Ohio State University
Recovery Services of Northwest Ohio
Syracuse University
Toledo Public Schools
University of Michigan
University of Toledo
US Department of Veterans Affairs
West Virginia University
Willis Construction
---
TAU MU
Tau Mu is a social work honor society and a member of the Phi Alpha National Social Work Honor Society. Requirements: 3.0 overall GPA and 3.25 GPA within the social work major.
SOCIAL WORK ORGANIZATION
This organization was created for the benefit of DC social work students, those with allied majors, or those with an interest in exploring social work as a career. The organization annually co-sponsors a fundraiser for the local homeless shelter, an urban trip to a major metropolitan city, various speakers and workshops on relevant social issues, as well as other social and professional activities.
The social work organization sponsors Empty Bowls, an annual fundraiser for the local homeless shelter and soup kitchen. Over the years, Empty Bowls has donated more than $50,000 to the PATH center.
NIGHT WITHOUT A HOME
Defiance College social work students partner with local agencies to conduct Night Without a Home on the DC campus to draw attention to the problem of rural homelessness.
This project combines skills of community assessment, fundraising, and grant writing to address a community need. Since 2008, Pay It Forward has awarded more than $21,000 to local social services to address needs such as transportation, hunger, unemployment, youth mentorship, and families in poverty.
---
MEET THE FACULTY