Restoration Ecology partners with the Black Swamp Conservancy
March 25, 2022
As part of DC's Restoration Ecology program, students and professor Dr. Linda Tucker Serniak are working with the Black Swamp Conservancy to allow students to get hands-on experience with real restoration projects in the area.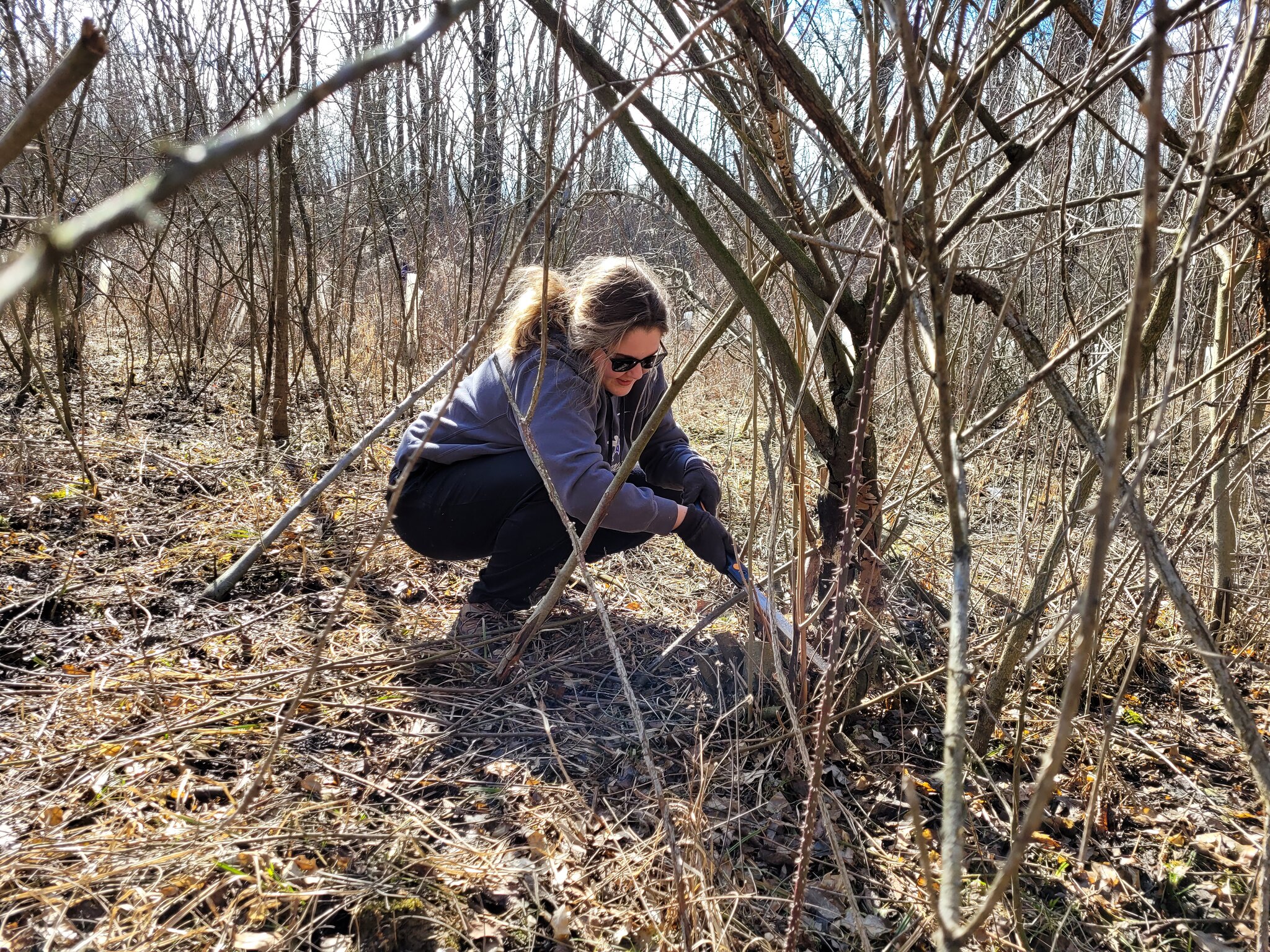 Recently, they went to the Forrest Woods Preserve near Cecil, Ohio, to remove Autumn Olive, a highly invasive shrub that grows thick and excludes native species.
Forrest Woods is the Black Swamp Conservancy's largest owned nature preserve, and they have been doing a lot of work to convert agricultural land there into functioning wetland habitats. A section of the preserve is a remnant of the Great Black Swamp and is home to 39 rare, threatened, and endangered species.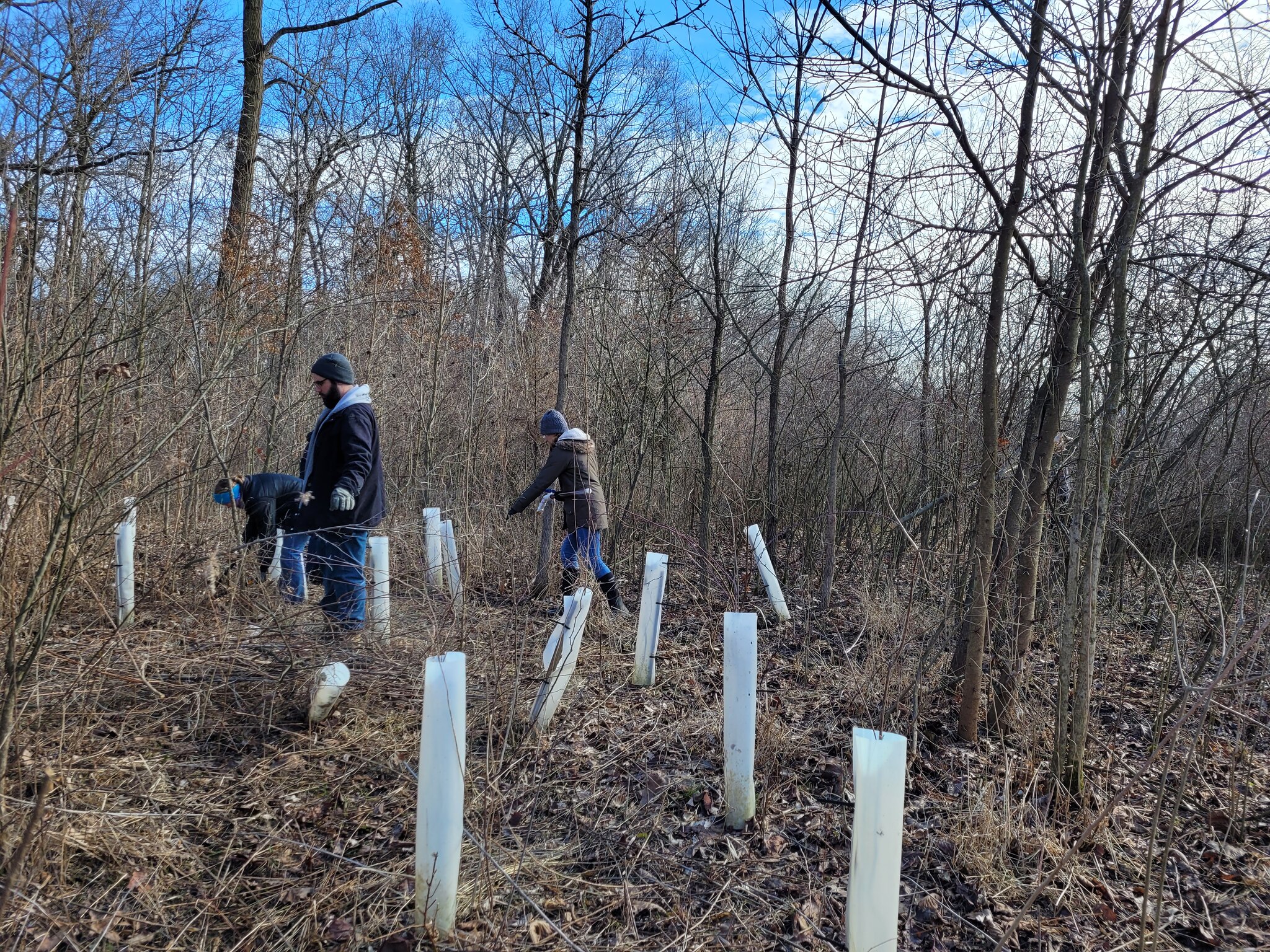 The class will be returning to Forrest Woods this semester to remove Bush Honeysuckle, another invasive shrub common in the area, and to help remove tree tubes from a planting done a few years ago.
Chartered in 1850, Defiance College is an independent, liberal arts-based institution in Northwest Ohio offering more than 40 undergraduate programs of study as well as graduate programs in education and business. Defiance College has received national recognition for its educational experience of service and engagement. The College is guided by the four pillars of its mission: To Know, To Understand, To Lead, and To Serve. The College website is www.defiance.edu.
Article by: Britta Baker, Marketing Coordinator