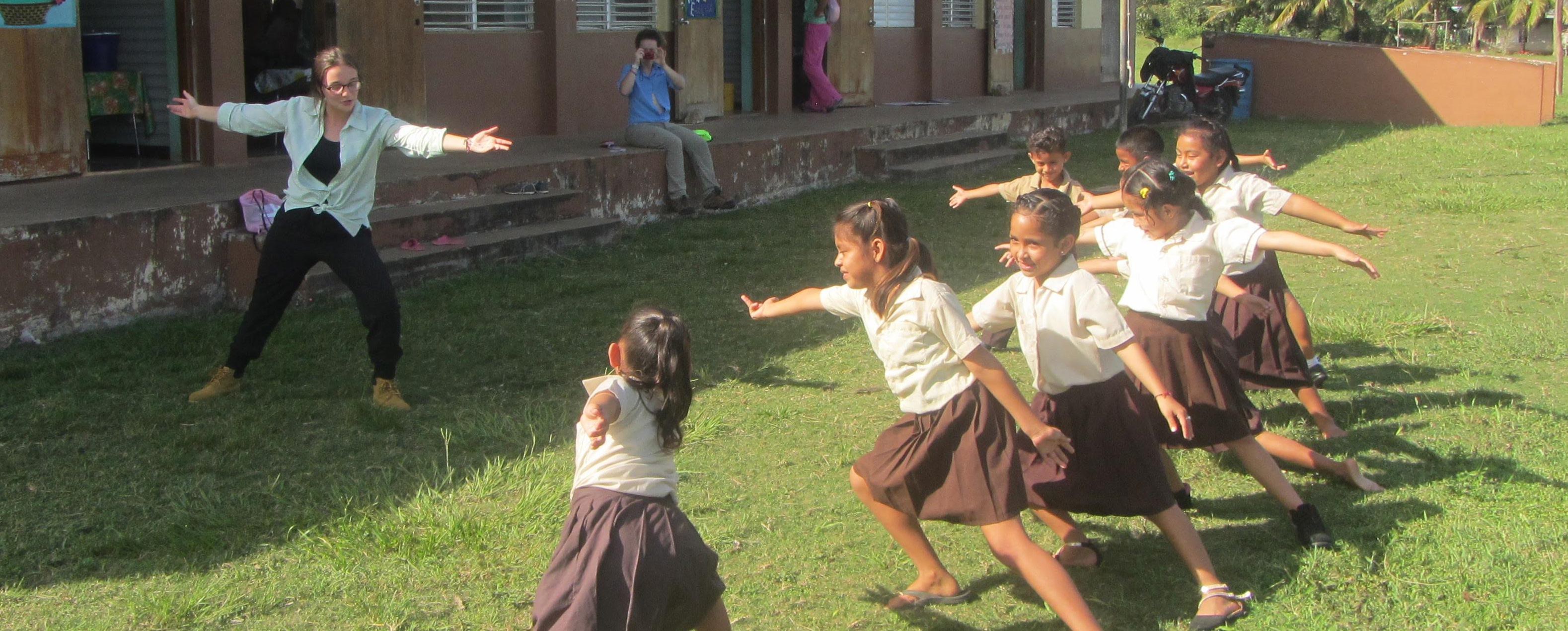 About the McMaster School
The history-making $6 million gift from the late Harold and Helen McMaster of Perrysburg, Ohio, and their children created a school within Defiance College to allow students and faculty to more closely examine global issues and how they affect the human condition. The School shares a common vision with Defiance College and, therefore, is committed to mutual support in the shared pursuit of knowing, understanding, leading, and serving.
The McMaster School is the embodiment of the McMaster family belief in the potential for alleviating human suffering through knowledge, founded upon careful scholarship, understanding tempered by wise deliberation, leadership developed through collaborative efforts, and service devoted to the world community.
The McMaster School fulfills its mission through:

The McMaster School is a vehicle for supporting and reinforcing the efforts of all Defiance College programs to promote responsible citizenship and public service. It is not a separate degree program.
---
THE FOUNDING FAMILY
The McMaster family of northwest Ohio has been an instrumental force in business, industry, and civic involvement for many years. Their life together began in the 1930s when Harold McMaster and Helen Clark met as students on the Defiance College campus.
After completing his education at Defiance College and Ohio State University, Harold McMaster became the first research physicist for Libbey-Owens-Ford Glass Company. He was considered a foremost authority on glass manufacturing and holds more than 100 patents dealing with glass tempering, solar energy, and rotary engines. Harold founded his first company, Permaglass Inc., in 1948. He co-founded two companies, Glasstech Inc., in 1971, and Solar Cells Inc., in 1987. McMaster Motor was formed in 1998 to commercialize a unique and radical power plant based on the rotary engine.
Harold McMaster was inducted into the Engineering and Science Hall of Fame, the Ohio Science and Technology Hall of Fame, and the Ohio Foundation of Independent Colleges Hall of Fame. He received the Phoenix Award as the national glass industry's 1993 Man of the Year. He was honored by Defiance College with its most prestigious award, the Pilgrim Medal.
Both Harold and Helen McMaster received honorary doctorates from Defiance College where he was former chair of the Board of Trustees. They are the parents of four children: Ronald McMaster, Jeanine Sandwisch, Nancy Cobie, and Alan McMaster. Harold died in 2003 and Helen in 2020, but their legacy lives on through the McMaster School for Advancing Humanity which was founded with an unprecedented $6 million gift to Defiance College in 2002.
At the time of the School's founding, Dr. Harold McMaster noted the following:
"Defiance College is the only school that offered me a full-tuition scholarship for my freshman year. Without this help, I may not have been able to get a college education at all. This education was the basis for being able to earn a higher than average income, which Helen and I have been able to share to advance higher education in various institutions in Northwest Ohio.
In our worldwide travels, we noticed extreme poverty in lands which have natural resources as great as ours. This poverty must, therefore, be due to the way people treat each other.
As an example, Latin America has land and mineral resources comparable to North America. The predominant differences are respect for education, individual liberty, equal economic opportunities and civil liberty.
We hope the new school will encourage students to undertake careers toward improving the human condition as a means of reducing suffering around the world."
---
QUESTIONS?
McMaster School for Advancing Humanity
Location: Pilgrim Library 101
419-783-2552
mcmasterschool@defiance.edu