Campus Activities Board (CAB)
Office of Student Activities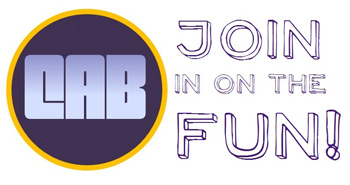 MISSION
The Campus Activities Board (CAB) at Defiance College provides a variety of entertainment and co-curricular programming for the student body at little or no cost. In addition, CAB encourages students to be active members of the campus community through developing character and scholarship amongst the student body.
---
MEMBERSHIP
Membership in CAB is open to any student currently enrolled at Defiance College. Students will collaborate to create, book, and run events throughout the year. Any active member receives certain extra rewards such as free t-shirts and food, CAB Only events, admission to paid events, opportunity to attend the APCA Conference, and other rewards as they become available. CAB meets on a weekly basis in the Hubbard McCann Center.
MEMBERS
Click here to see who is on our board.
---
ASSOCIATION FOR THE PROMOTION OF CAMPUS ACTIVITIES (APCA)
DC is a member of the Association for the Promotion of Campus Activities.
---
CONTACT
Sophie Moller
President of CAB
smoller001@defiance.edu