McMaster Symposium 2018
The Question of Individual Liberties as Critical to Improving the Human Condition
April 11-12, 2018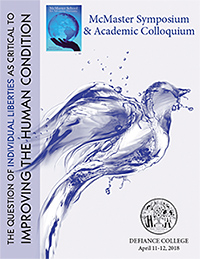 The 2018 McMaster Symposium committee invites presenters to contribute to the Defiance College community's development of a global perspective especially as it relates to complex issues that impact the human condition; exploration of the role individual liberties play in improving of the human condition; understanding of impact that disciplinary and professional scholarship has on the real world issues that face humanity.
---
Keynote Speaker
Mr. Jeremy Ball
A Dialogue with Jeremy Ball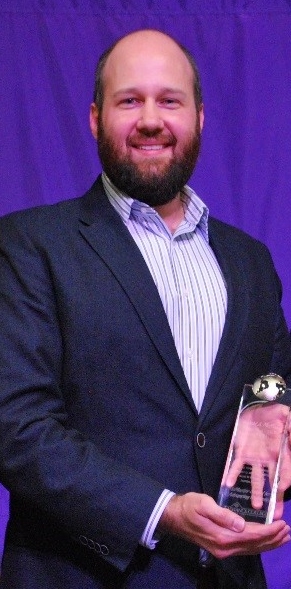 Jeremy Ball earned his Bachelor's Degree in Communications from Defiance College in 2004. While at Defiance, he was a member of the Service Leadership Program, active in student governance, and one of the first named McMaster Scholars.
Mr. Ball was named a McMaster Scholar to Jamaica in 2002-2003, and in that year he conducted surveys with Jamaican high school and college students to assess their needs in the area of career planning.
In 2003-2004, he was named as a McMaster Scholar to Guatemala and in that role worked to design a fund raising package for Colegio Shaddai, a school in Chiquimulilla, Guatemala. It was hoped that this project would allow the school to solicit funds to build a library, from U.S. organizations that support international Christian education.
Today Mr. Ball is the Director of Corporate Philanthropy and Events for the Fortune 500 retail corporation Big Lots, and he leads the Big Lots Foundation. He is responsible for the company's community outreach initiatives including charitable giving, associate volunteerism, cause marketing, community relations and corporate events. During his tenure, he has established a comprehensive philanthropic and associate engagement program. In partnership with the Executive Leadership Team, Mr. Ball launched the Big Lots Foundation in 2014 to address the organization's philanthropic goals for long-term sustainability and greater community impact. He has lead multi-million dollar campaigns through Big Lots to benefit Nationwide Children's Hospital in Columbus, Ohio.
He currently serves on the board of directors of the Furniture Bank of Central Ohio and the advisory board for City Year Columbus. He was honored in 2014 by Columbus Business First with a Forty Under Forty Award for up-and-coming professionals and community leaders.
In 2009, he received the Young Alumni Service Award from Defiance College. He has served on the advisory board of Defiance College's student-run non-profit Project 701. He currently serves on the College's Board of Trustees. In 2016, he was awarded the Harold McMaster Life is Action Award for continuing civic engagement and philanthropy.
Mr. Ball's presentation will address the theme of the McMaster Symposium and Academic Colloquium: The Question of Individual Liberties as Critical to Improving the Human Condition from the perspective of one of the first McMaster Scholars. He will also kick off the 15-Year Anniversary of the McMaster School for Advancing Humanity that will take place formally in October 2018.