DC's Schomburg Series features an exciting performance schedule
August 20, 2013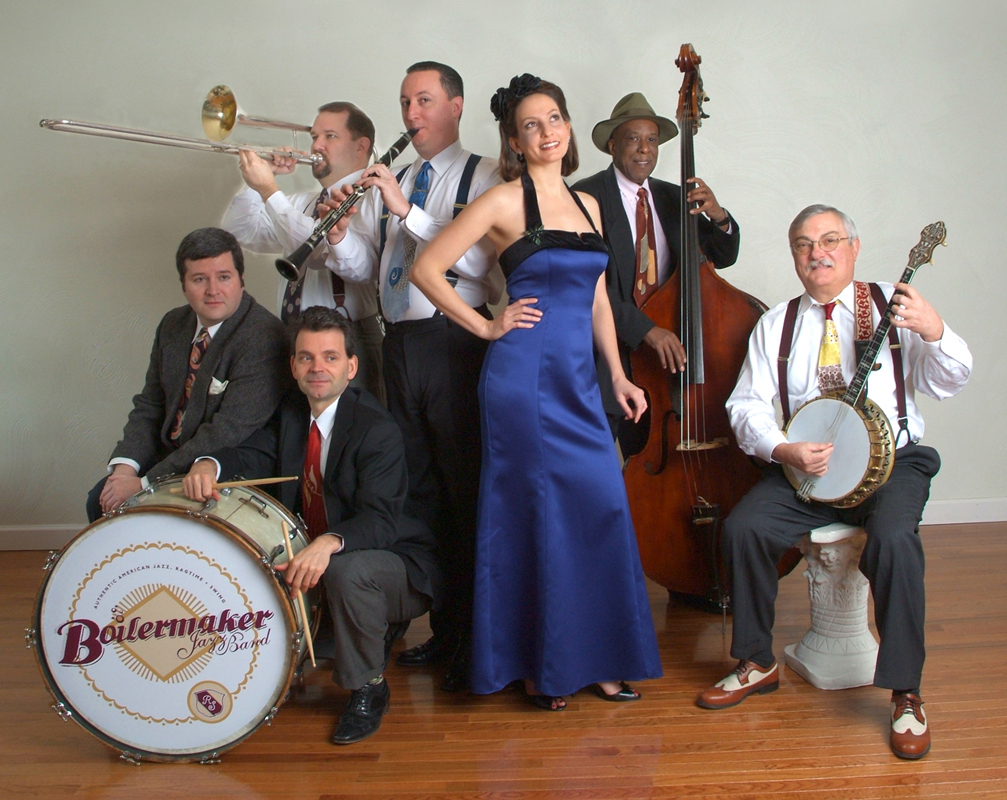 DEFIANCE, Ohio – The Defiance College Schomburg Series celebrates its 38th year of entertainment with a great array of performances sure to please audience members.
In the season opener, Cordis Quartet redefines contemporary chamber music by fusing original combinations of custom-made and traditional ethnic instruments to create their signature sound. On Tuesday, Oct. 1, this highly energized chamber rock group will perform in Schomburg Auditorium at 7 pm. The performance will include one-of-a-kind creations such as the electric mbira (finger piano) and the world's longest-playing cylinder-driven music box.
Everywhere they go, the Boilermaker Jazz Band delivers the good feelings that real jumpin' jazz can create. The group has a wide repertoire that can make an audience swing to a classic jazz standard, get sentimental over an old-time ballad, boogie to a hot jump tune, or get low-down with a gritty blues. The band performs during DC's Homecoming week activities on Thursday, Oct. 10, at 7 p.m. in Schomburg Auditorium This event is co-sponsored with the Defiance Community Cultural Council (DCCC).
Trout Fishing in America is the long-standing and yet seemingly unlikely musical partnership of Keith Grimwood and Ezra Idlet. As individuals, they are about as different as one can imagine. Together, they blend seamlessly in a way that has captured the imagination (and hearts) of audiences of all ages for over three decades. Their infectious mix of folk/pop and family music is the result of their diverse backgrounds as well as growing up in the musical melting pot that is Texas. Their recordings have garnered three National Indie Awards, multiple Parents Choice and NAPPA Gold awards, the American Library Award, as well as four Grammy nominations. Trout Fishing in America performs in Schomburg Auditorium on Tuesday, Nov. 12, at 7 p.m.
Vance Gilbert burst onto the singer/songwriter scene in the early 90's when the buzz spread through folk clubs of the Northeast about an ex-multicultural arts teacher who was knocking them dead at open mics. A Philadelphia-area born and raised performer, audiences are sure to enjoy Gilbert's combination of humor, virtuosity, and the unexpected. He will perform in Schomburg Auditorium on Tuesday, March 4, at 7 p.m.
Valerie Vigoda combines vocals and violin in a one-woman loop-driven pop symphony of song, created in real time onstage. Her powerful and entrancing voice and eye-and-ear-catching six-string electric violin are augmented by the use of looping on stage to create something fresh and riveting. Audiences are left breathless by this technology-meets-art sensation of a show. Valerie Vigoda performs on Thursday, April 8, at 7 p.m. in Schomburg Auditorium.
Potential Schomburg Series season ticket holders will be receiving a brochure in the mail. Individual performance tickets are $10 and will be available at the door. The performances are free for faculty, staff and current students.
Defiance College, chartered in 1850, is an independent, liberal arts institution in Northwest Ohio offering more than 40 undergraduate programs of study as well as graduate programs in education and business. Defiance College has received national recognition for its educational experience of service and engagement. The college website is www.defiance.edu.