Alumnus Jeffrey Wilson to deliver 2017 Defiance College commencement address
April 28, 2017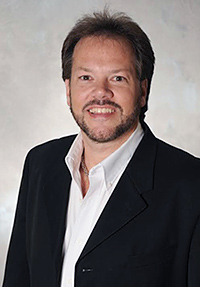 DEFIANCE, Ohio - One hundred and fifty-nine graduates will be awarded diplomas during Defiance College's 2017 commencement ceremony on Saturday, May 6. The ceremony will begin at 11 a.m. at the Karl H. Weaner Community Center.
Speaker for this year's commencement is Defiance College alumnus Jeffrey Wilson. Since graduating from DC in 1989, Wilson has developed a consistent record of addressing complex business problems head-on and producing effective results. During these turn-around ventures, he has relied upon unique and creative problem solving abilities that have proven to be effective within a variety of business settings.
He is currently in the process of launching an online marketing business and recently completed a book entitled Life's Cheat Sheet.
In 2016, he was honored with a Defiance College Outstanding Alumni Award.
In addition to his professional endeavors, Wilson has also demonstrated a commitment to serve others through volunteering at Toledo area homeless shelters, serving as a judge and emcee for school and community events, and serving as a board or committee member for the Toledo Area Humane Society and the Maumee Valley Habitat for Humanity. He has earned a Juris Doctor, M.B.A., and Master of Health Care Administration from the University of Toledo and lives in Toledo with his wife, Beth.
Defiance College, chartered in 1850, is an independent, liberal arts institution in Northwest Ohio offering more than 40 undergraduate programs of study as well as graduate programs in education and business. Defiance College has received national recognition for its educational experience of service and engagement. The college website is www.defiance.edu.