Summer Program

Hench Autism Studies Program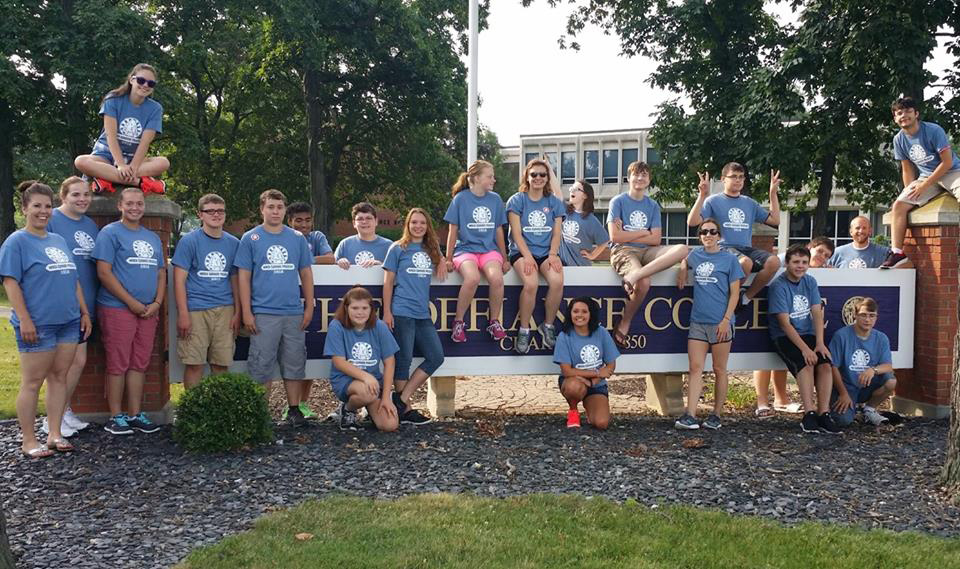 CAMP OVERVIEW
The Hench Summer Program is a two week day-camp tailored to meet the specific needs of
adolescents ages 12-15 years old with Autism Spectrum Disorder (ASD). Many of our campers
have struggled in the past to feel like they "fit in." Camp is a place where they can be their unique
selves and gain both friendships and self-confidence to take with them into the future.
THINGS TO REMEMBER
Camp is not school or a social skills training program.

Although we have a structured routine and many of our staff are licensed teachers,
camp programming centers around fun activities that challenge campers to get
outside of their comfort zone and connect with others, the programming does not
include specific social skills training.

We do not target specific behaviors at camp. Therefore we are unable to accept students
with aggressive behaviors.


An application, copy of current IEP, and a virtual interview is required for all NEW
applicants.

Teachers are aided by a staff of college-aged counselors who model appropriate behaviors
and help create safe, fun environments for our campers.

DAILY ACTIVITIES INCLUDE:
Art: Art requires no specific skills – just a creative mind. The art projects relate to the STEM
education theory.
Recreation: Enjoy the fun low-impact sports and other adventurous activities.
Leisure: Take a minute to relax with your friends and play billiards, board games and more!
Media: With costumes from the DC storage room, campers create wacky short films full of
adventure and comedy!
Lunch: Campers pack their lunches each day to enjoy on campus or at off-site locations
like a local park.
Group: Work with your teammates to complete each day's challenge and activities using
your own creativity.


FIELD TRIP and SPECIAL EVENTS
Each week includes a special feature day with a field trip opportunity either locally in Defiance or
within a short drive. Past trips include Imagination Station, the Toledo Zoo, Go Karts, Laser Tag,
and more! The last Friday of camp is filled with a celebratory reception for campers and their
families.
APPLICATION
To request an application or information, contact the Hench Autism Studies Program at autism@defiance.edu.
---
Our summer program is staffed by licensed educators and Defiance College undergraduate students who provide a structured, bully-free environment for campers to practice basic social skills and friendship-building.
Due to the generosity of the Hench family, DC is able to provide this positive summer experience at no cost to families.