Summer Program
Hench Autism Studies Program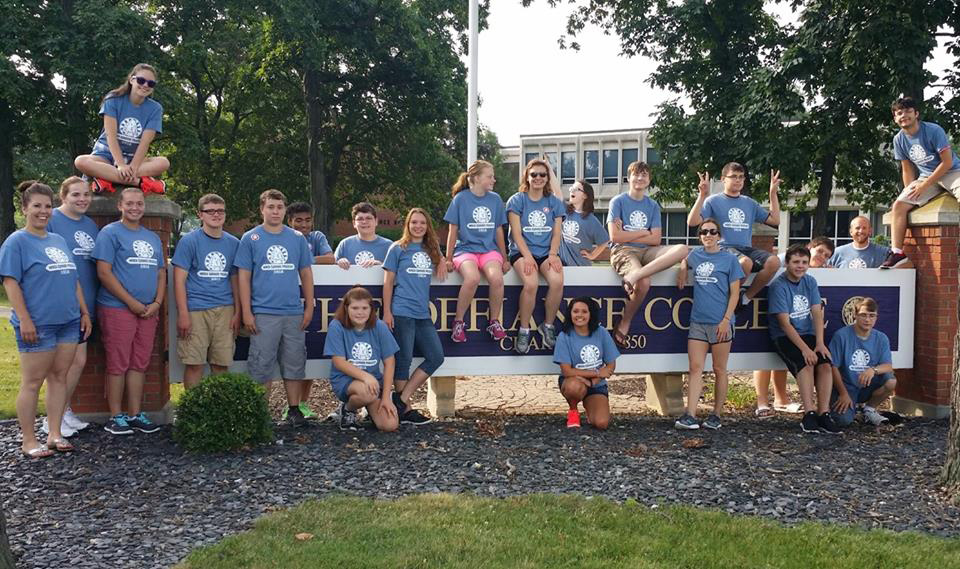 Housed on the Defiance College campus, the Hench Summer Program is a day camp designed to provide social opportunities for local teens/young adults with ASD (ages 13-18).
Daily programming occurs from 9am-3pm and includes 50 minute periods of Art, Video Making, Recreation, Group Teamwork Challenge, and Leisure, with lunch provided in the DC cafeteria and field trip opportunities to things like Putt-Putt, Go Karts, Laser Tag, or the movies. Each year culminates in the annual Art Show and Film Fest in which families and friends can join their student in celebrating their hard work and achievements while at camp.
Our teaching staff consists of licensed intervention specialists who provide a structured, bully-free environment for students to practice basic social skills and friendship-building. College students make up our staff of counselors who provide peer mentoring and added structure for our participants.
Camp is not a social skills training program, nor does it target specific behaviors. Its mission is simply to provide an environment and the supports necessary for campers to get outside of their comfort zone and connect with others. As such, the program is unable to accept students with aggressive or maladaptive behaviors. An application, copy of current IEP or ETR, and an on-campus interview are required for all new applicants.
The Hench Summer Program is provided at no cost to families. The Hench Family has recognized a need within Northwest Ohio for ASD awareness and programming. Due to their generous support, Defiance College is able to provide high-quality programming and a professional staff to ensure a positive summer experience.
For more information about camp or to request an application, please contact autism@defiance.edu or visit the Facebook page:

Hench Autism Studies Program Summer Camp