Homecoming
Office of Student Activities & Leadership

October 10 - 15, 2016
Each day, we do something fun to show our pride as Yellow Jackets during Homecoming Week. This year, we'll be leading up to the big game against Anderson University on October 15 at 1:30 pm.
Tuesday, October 11
9:00 p.m.

Eric Dittelman: Mind Reader
Schomburg Auditorium
Ever wonder what it would be like to know what someone else was thinking? What if you knew exactly what someone else was going to do before they did it? Eric Dittelman knows what that's like and has been reading minds at theaters, colleges, comedy clubs, and corporate events all across the country.

Often known by just his surname, Dittelman combines amazing mind reading with stand-up and improvisational comedy. In 2012, he blew audiences away as a semi-finalist and judges' favorite on season 7 of NBC's "America's Got Talent." He has also appeared as a guest on "The Ellen DeGeneres Show" and was featured in "Entertainment Weekly," "Rolling Stone," and even "The National Enquirer." He has studied improv comedy with Upright Citizens Brigade, Improv Boston, and Second City. He was nominated "Fastest Rising Star" and recently won 2015's "Best Male Performer Award" by Campus Activities.
Wednesday, October 12
8:00 p.m. - 10:00 p.m.

Open Mic Night
The Hive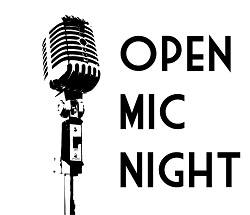 Come and have your voice heard at our Open Mic Night/Karaoke event. Come to the hive and show us your skills: sing, speak, recite a poem, or tell some jokes. All creative outlets are welcome.
Thursday, October 13
8:00 p.m.

Step Show
Schomburg Auditorium
Kappa Alpha Psi from Bowling Green State University will be on our campus performing some of their step routines. This is a great chance to learn about Greek Life and some of the traditions that go along with them. This will be a fast-paced and very entertaining experience.
Friday, October 14
12:00 p.m. - 4:30 p.m.
Homecoming T-Shirt Pick-Up
Hubbard Hall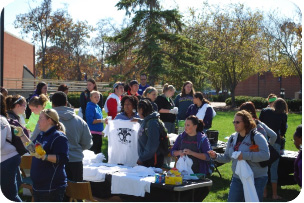 Pick up your 2016 homecoming shirts in Hubbard Hall. First come first serve. We have a limited amount of shirts.
Saturday, October 15
1:30 p.m.
Homecoming Football Game vs. Anderson University
Justin F. Coressel Stadium
Come support our Yellow Jacket players for our homecoming game. Wear your purple and gold and be ready to make some NOISE!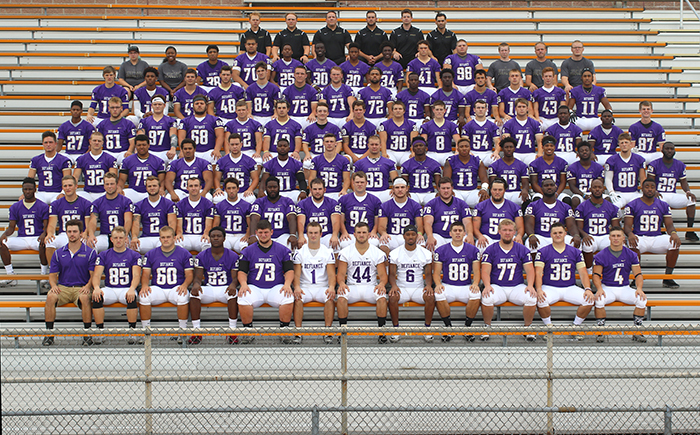 For more information, please contact:
Brittany Osborne
Director of Student Activities and Leadership
McReynolds Hall Director
419-783-2388
bosborne@defiance.edu