Homecoming
Office of Student Activities & Leadership

October 1-6, 2018
Each day, we do something fun to show our pride as Yellow Jackets during Homecoming week. This year, we'll be leading up to the big game against Franklin College on October 6 at 1:30 p.m.
Monday, October 1
All Day
Northtowne Movie Theater
Sit back and relax while watching your favorite movie! Students are able to go see a movie for free with proof of student I.D. One time use ONLY.
Tuesday, October 2
7:30 PM - 9:30 PM
Putt Putt, Go Kart, Laser Tag, Batting Cages
8830 OH-66 N, Defiance
Come out and show off your skills! Students are able to do putt-putt, go-karting, laser tag, and batting cages. You are able to do everything as many times as you want, but you must present your student I.D.
Wednesday, October 3
11 AM - 3 PM
Painting the Hive Wall
McCann Lounge in Hubbard Hall
Join us in writing your name on the Hive wall!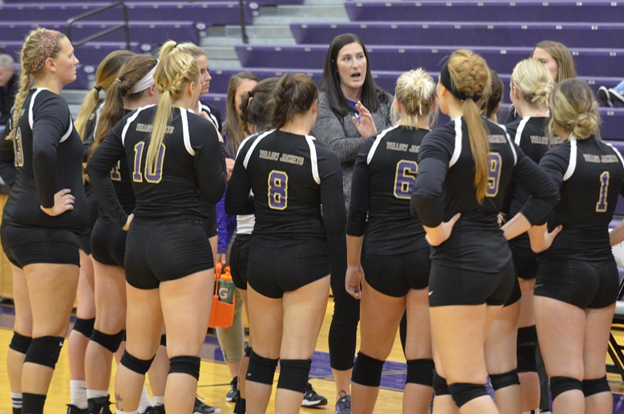 6:45 PM
Pizza at the Volleyball Game
Weaner Center
Eat pizza and support our Lady Yellow Jackets volleyball team. Our girls play Earlham at 7 PM. Be sure to get to the game early to get pizza! First come, first serve. Don't forget it is a PURPLE OUT! Let's go, Yellow Jackets!
Thursday, October 4
6 PM - Dark
Tie-Dye Homecoming Shirts
Grassy area between the dorms
Pick up your 2018 Homecoming shirt in between the dorms and tie-dye it! First come, first serve. We have a limited amount of shirts, so stop by early.
7:30 PM - Until A Winner
Sand Volleyball Tournament
Sand Volleyball Court by the Dorms
One night only - create a team, come out, and show us your skills! The winning team receives a prize.
Friday, October 5
8 PM - 11 PM
Music by Abby Sarabia & Bonfire
Grassy area between the dorms
Join us to play corn hole, volleyball, and spikeball; eat hotdogs, chips, and s'mores, while listening to music by Abby Sarabia by the warm fire.
Saturday, October 6
1:30 PM
Homecoming Football Game VS Franklin College
Justin F. Coressel Stadium
Support our Yellow Jacket players for the Homecoming game. Wear your purple and gold and be ready to MAKE SOME NOISE!
---
For more information, please contact:
Brittany Osborne
Director of Student Activities and Leadership
McReynolds Hall Director
419-783-2388
bosborne@defiance.edu